The Campbell Creek dam removal has been completed and the former headpond has been replanted with native grasses, willows and Acadian Forest species! This vegetation will serve to restore the former dam headpond to its original forest cover, shade the creek, and increase the stability of the riverbank by reinforcing the soil and preventing erosion. For the first time in over a century the creek is freely flowing!
Numerous partners came together to bring this project to fruition, and we feel privileged to be part of this Wolastoqey-led initiative. The removal of the dam and restoration of the former headpond will provide habitat for aquatic species-at-risk: Atlantic salmon and American eel, as well as other coldwater fish (brook trout & sea lamprey), and terrestrial species. In addition, the restored creek will provide improved water quality, landscape connectivity and downstream regulation of water & sediment flow.
Now that the dam has been removed, we will move onto the last phase of our Dam Removal and Riparian Restoration Management Plan: Post-Restoration Monitoring. This will continue each year until 2024 and will include studying changes in local ecology, water quality, hydrology, and environmental DNA sampling. This monitoring will ensure that the ecosystem is returning to its natural state.
Our project partners include: the Maliseet Nation Conservation Council, Saint Mary's First Nation, Wolastoqey Nation New Brunswick, the City of Fredericton, the Atlantic Salmon Federation, Community Forests Canada, Colbr Consulting and Hilcon Engineering. Funding for this work was provided by the Department of Fisheries and Oceans, the Atlantic Salmon Conservation Foundation and WWF-Canada.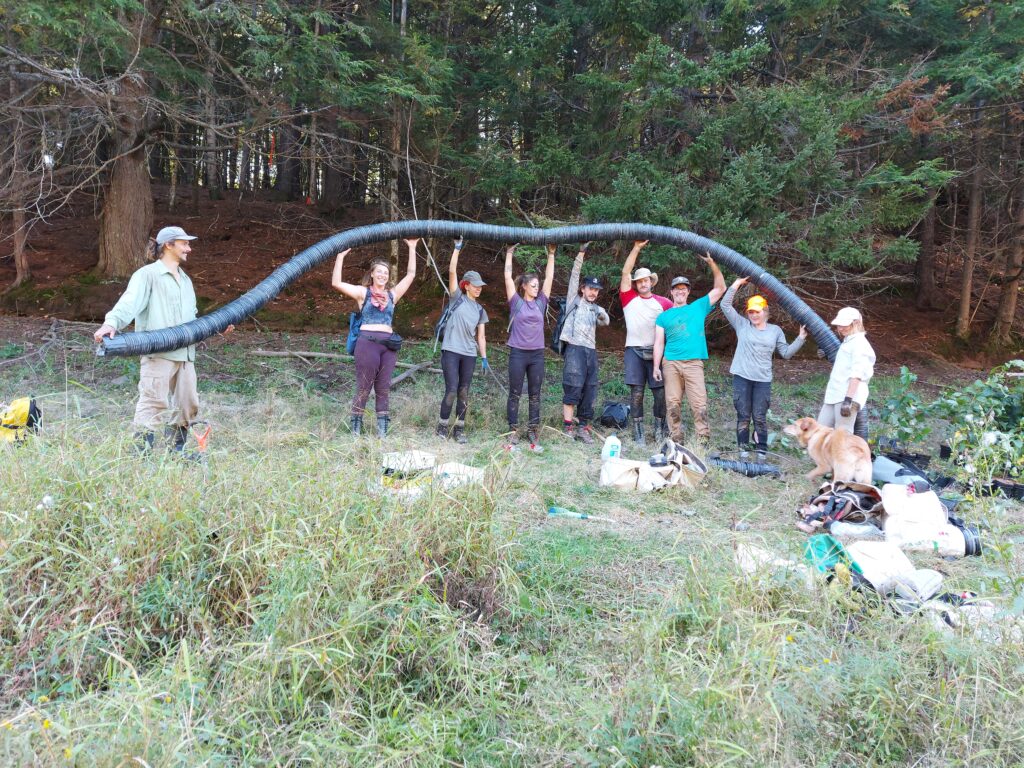 Special shout out to the amazing tree planting crew from Community Forests Canada who helped us plant the entire headpond in just several hours.
For more information, be sure to check out these articles on the dam removal:
Fredericton's Campbell Creek flows freely for the first time in a century