---
Nashwaak Watershed Association
Aquatic Connectivity
The Nashwaak River is an important salmon-producing tributary of the Saint John River and is one of DFO's priority rivers for restoration under their 2014 "Recovery Potential Assessment".
Atlantic salmon require access to a variety of habitats to spawn, feed, and find cool water. One of the predominant causes of salmon habitat fragmentation is watercourse crossings that create barriers and restrict the movement of juveniles and adults through a watershed. Habitat fragmentation and blocked access to cold-water or spawning habitats have been recognized as limiting factors for salmon populations. There are more than 906 road-stream crossings in the watershed. As of the end of 2021, we have assessed 434 stream crossings in the watershed with a full survey done on 222 of those crossings (using a survey rod and level). We have surveyed almost all the crossings on public roads.
Of the culverts we have surveyed that were fish habitat, 76 % were determined to be Full or Partial Barriers to fish passage, while 24 % were classified as Passable.
Major issues preventing fish passage included:
beaver activity or debris completely blocking a number of culverts, especially along Route 8;
older wooden box culverts on Route 148 and Route 628 that are collapsing, and;
culverts installed at steep slopes without baffles that have large outflow drops (vertical distance between the culvert and the plunge pool).
Find out which culverts have been surveyed in our online map.
We have now installed remediation structures on 4 stream crossings, opening a total of 47.3 km2 of previously inaccessible habitat.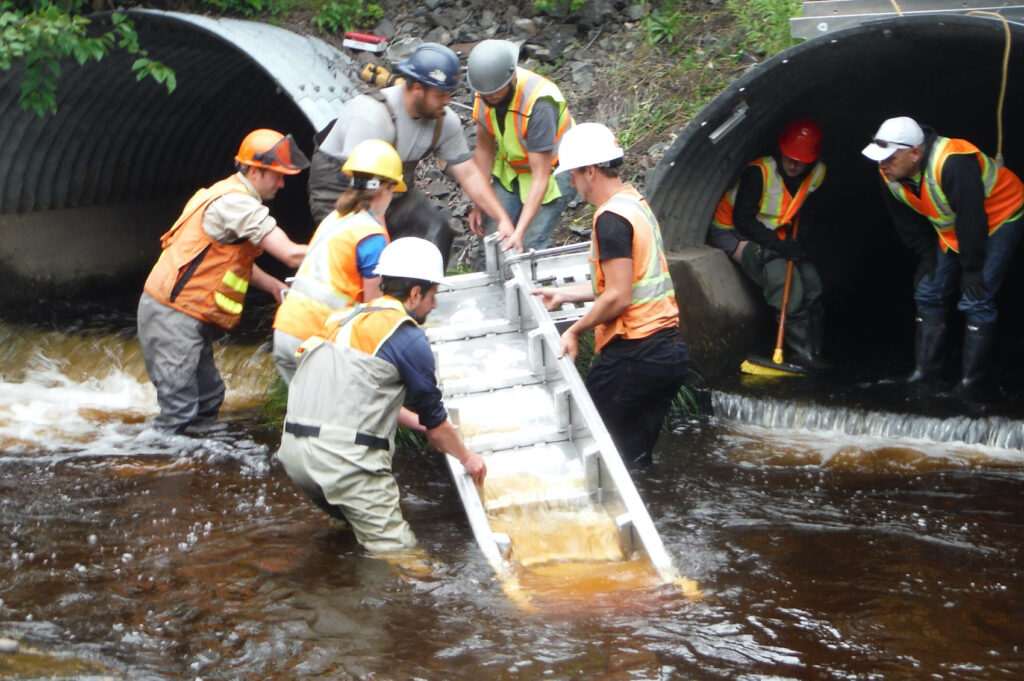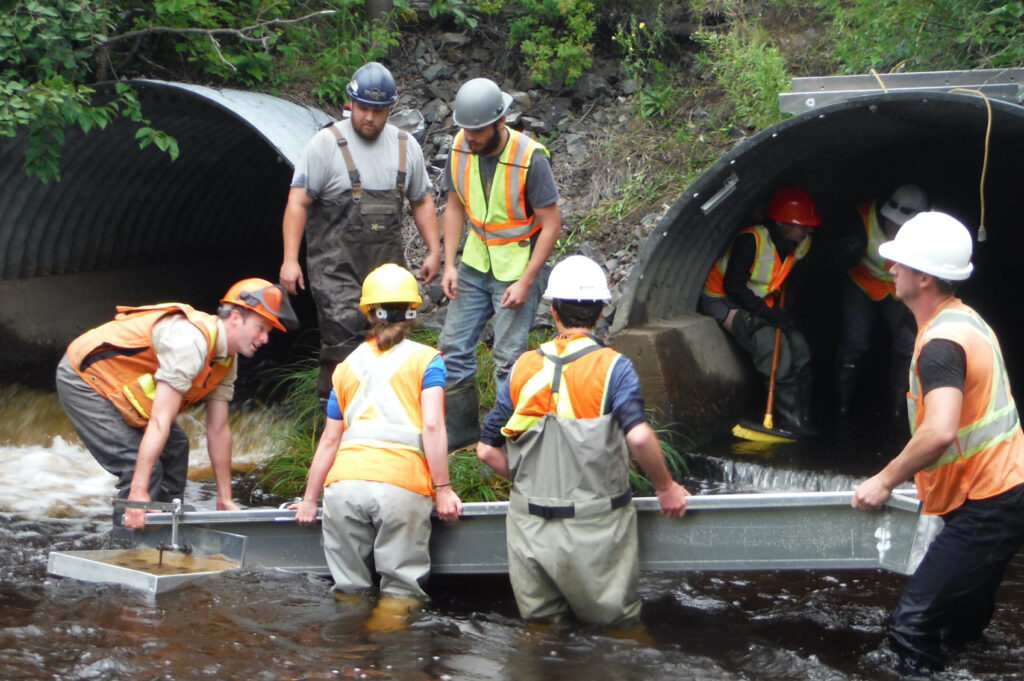 Completed Structures
---
---
Culvert M102 on Manzer Brook was remediated in 2018. We installed a fish ladder on the middle culvert that allows fish to pass. This remediation opened up 28.04 km2 of previously inaccessible habitat for salmonids.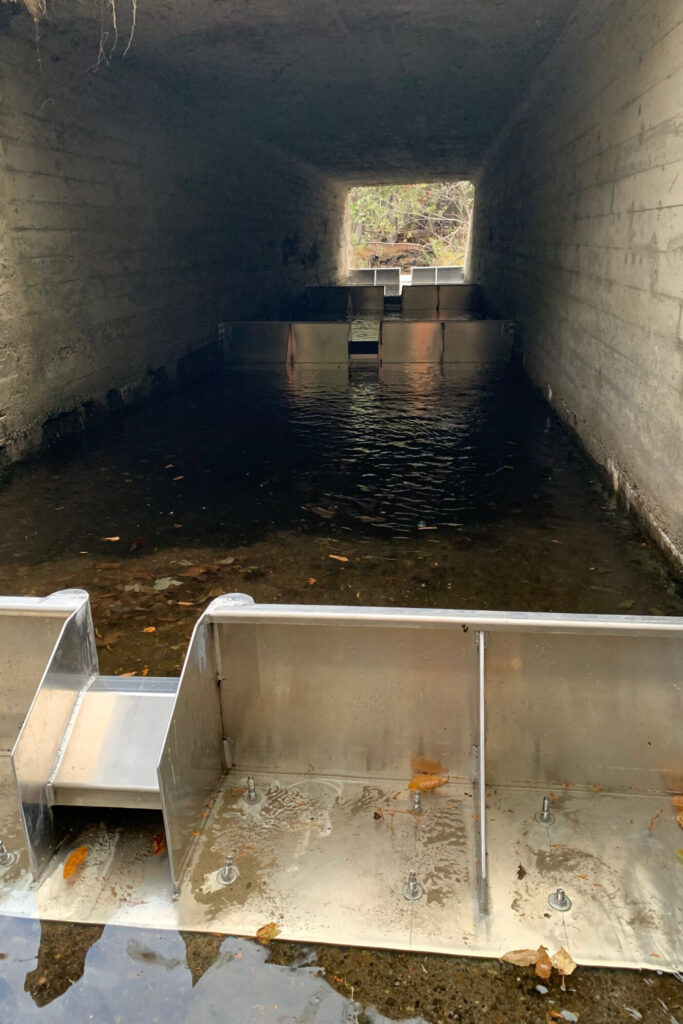 A remediation structure was installed in July 2020 on East Ryan Brook. It involved 5 baffles and a short chute and opened 1.8 km2 of previously inaccessible habitat.
In September 2020, we remediated an old concrete box culvert on Limekiln Brook with 4 baffles that backwatered the culvert. This has opened 7.25km2 of habitat.
In October 2020, we remediated another old box culvert on McGivney Brook with a baffle and chute at the end of the pipe to backwater the culvert and slow down water. This has opened 10.2 km2.