---
Staff & Board of Directors
Allyson Heustis
Executive Director
Allyson
comes to us with over 5 years experience managing funding programs and projects with the Foundation for Conservation of Atlantic Salmon. Allyson completed a Bachelor of Science in Biology from St. Francis Xavier University, and a Masters of Science from the University of New Brunswick Fredericton where she studied an invasive insect species in Nova Scotia.
She has a passion for outdoor activities and enjoys being active in the community. Allyson enjoys spending free time playing piano, painting, teaching her dog Bonnie new tricks, and taking her two children on outdoor adventures.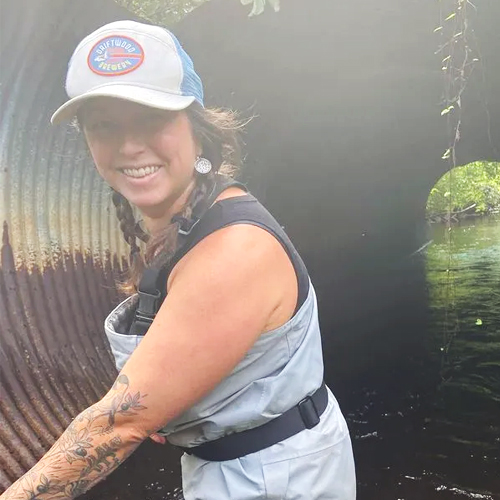 Francie Morgan
Education and Outreach Coordinator
Francie is a passionate environmental educator. She received her Environmental studies degree from the University of Victoria and has almost a decade of experience in environmental education and the non-profit world. She, her husband and son spend their weekends gardening and exploring the natural world. With her passion for ecology and connecting people to nature, she feels she has landed in the perfect place with this NWAI position.
Lauren Murdock
Conservation Coordinator
Lauren is a native Frederictonian who recently returned home after several years abroad. She graduated from UNB with a Bachelor of Science in Environmental Management and is enthusiastic about conservation, aquatic species management and environmental outreach. She loves being outdoors, travelling and spending time with her two young children.
Tori Ruigrok
Restoration Coordinator
Tori Ruigrok graduated from the Faculty of Forestry and Environmental Management at UNBF, specializing in Water Resource Management, fuelling her passion for all things water related. She's not afraid to roll up her sleeves and dive into the field, getting her hands dirty to make a real difference.
With a love for the great outdoors, Tori's free time is spent immersed in nature. Hiking, biking and camping are her go-to activities, and it's rare to find her indoors during her downtime.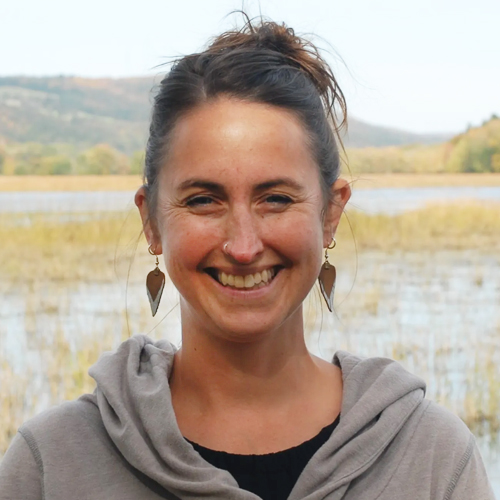 Kate Turner
Kate Turner has a background and interest in ecology, conservation, forestry and water policy. She has an M.Sc. and B.Sc. and has worked for a variety of non-profits as well as for the provincial government of Ontario. Kate lives in Hampton, NB with her husband and 4 children, and leads a number of environmental education initiatives in that community.
Ian Smith
Ian Smith is a retired Parks NB Program Manager, Grandfather, Outdoor Educator and Outward Bound Canada Instructor. He loves sharing nature with people of all ages and is a passionate lifelong outdoor educator.