Happy New Year! To ring in the new year, we wanted to celebrate a few of our accomplishments from 2021. Scroll through to check them out!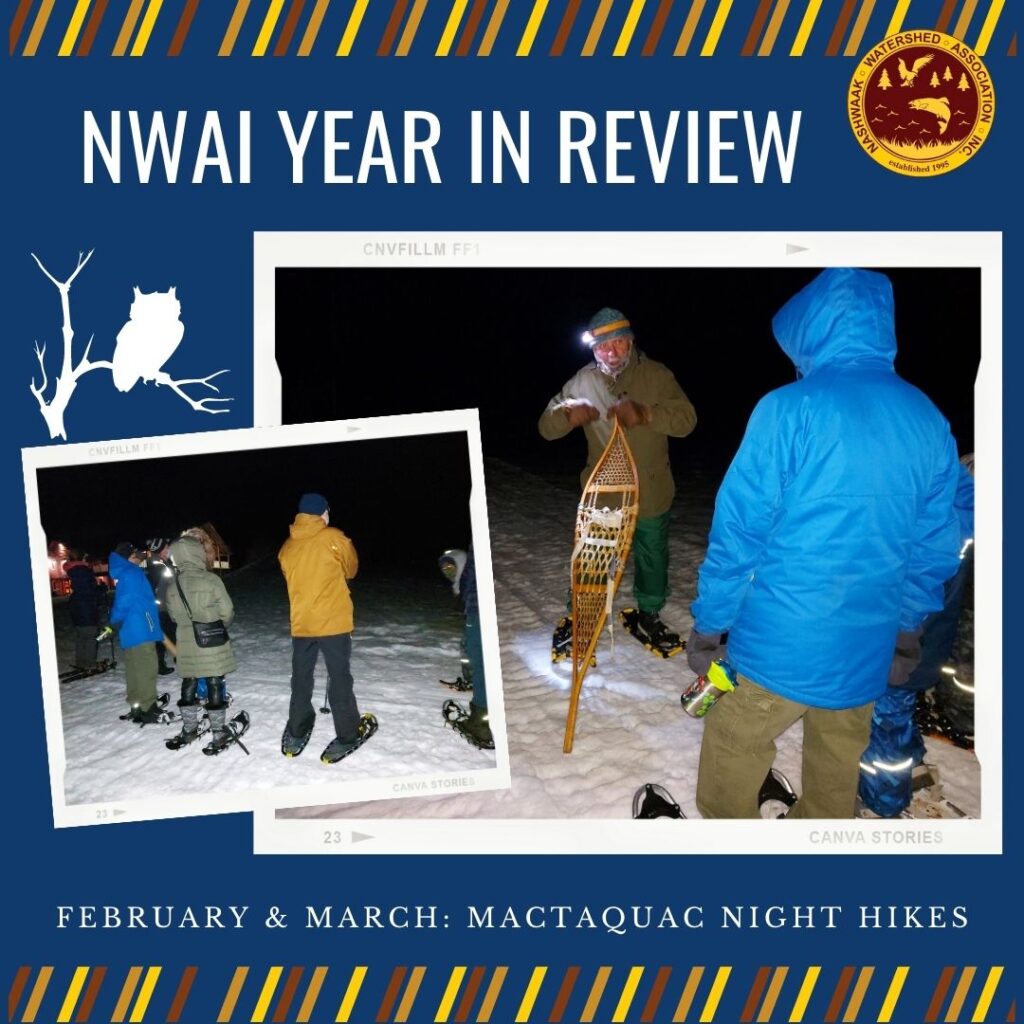 In February and March, we hosted several Night Hikes and Owl Prowls at Mactaquac Park. The events incorporated snowshoeing, stargazing, and learning about night time critters. Community members of all ages came out to see what the park had to offer! Special thanks to Ian Smith and Ducks Unlimited Canada for helping out with these events.
In May, we started tree planting for the season. Despite the pandemic, we were able to plant hundreds of trees with the help of countless volunteers. Tree species that were planted included silver and red maple, butternut, and bur oak, among many others. A big thanks to everyone that came out to help!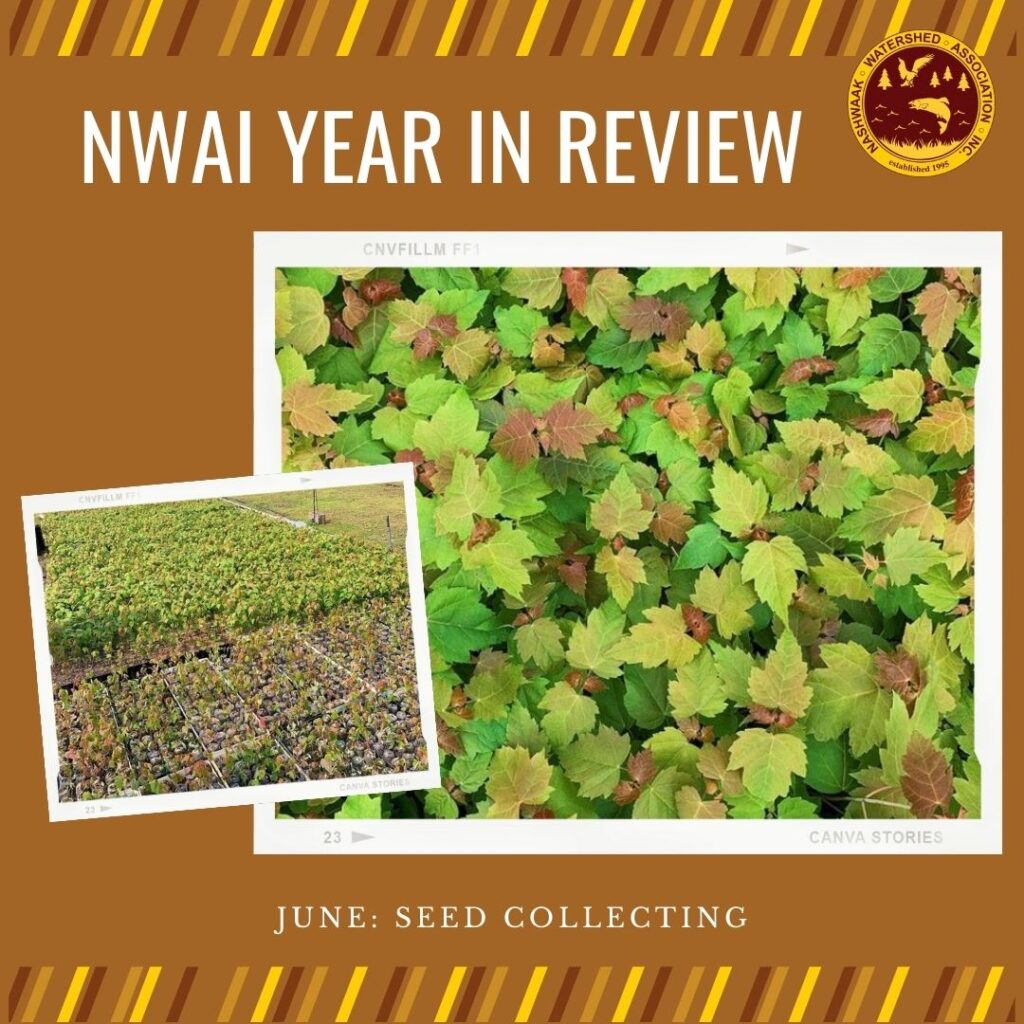 In June, we launched our seed collection project, collecting over 220L of native maple seeds to plant in the coming years. These seeds were collected from maple trees within the watershed, and were then shipped to the Scott & Stewart Nursery in Nova Scotia. The pictures above show over 20,000 seedlings that are currently being cared for at the nursery. These trees will be planted in the upcoming tree planting season!
In July, we hosted a series of community workshops aimed at helping those within the watershed enjoy the outdoors and learn about what nature has to offer! The workshops included outdoor yoga, a monarch monitoring blitz, a tour of our Marysville Flats restoration site, and an intro to fly fishing. The events were all well attended and enjoyed by many community members!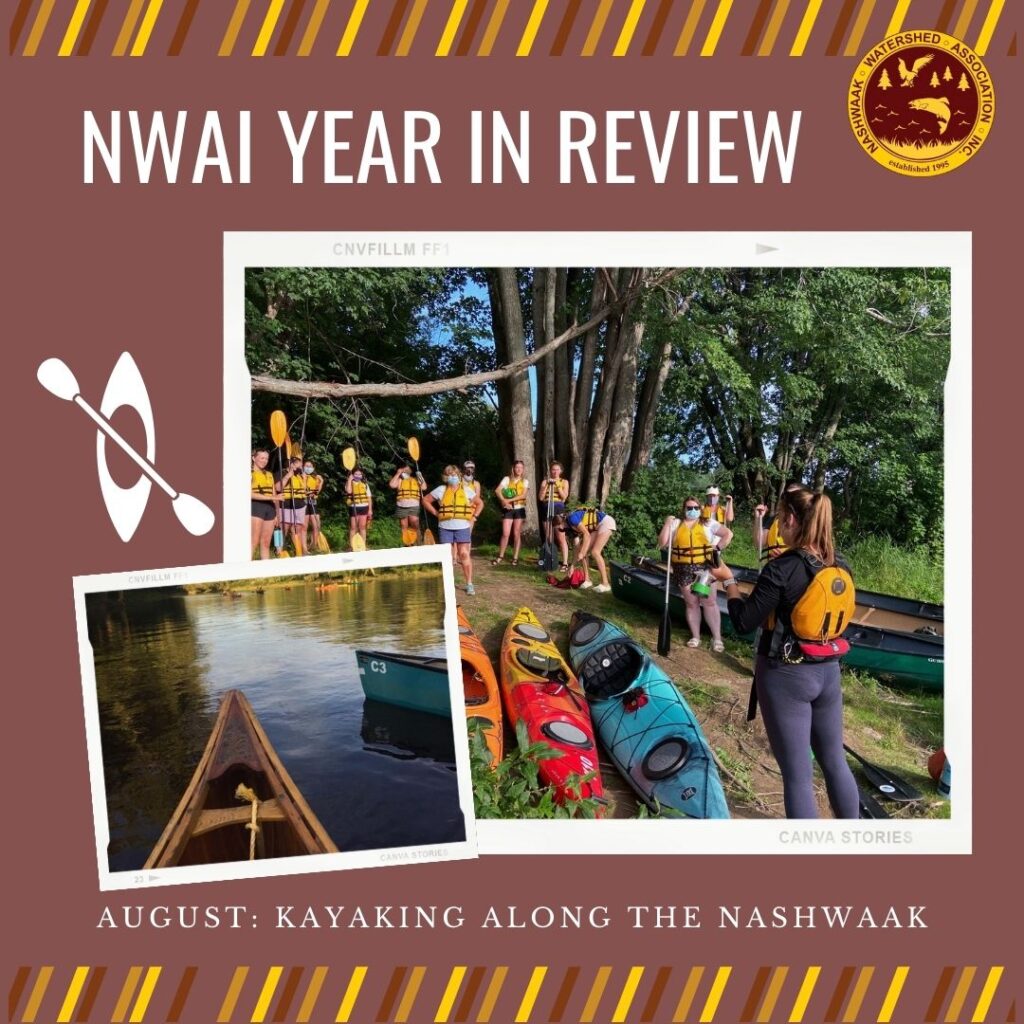 In August, we hosted our first Paddle Along the Nashwaak event. Community members showed up to canoe or kayak down the Nashwaak River, learning about our various restoration activities along the way. This event was so popular that we held another one in September! Special thanks to Second Nature Outdoors for partnering with us for this wonderful event.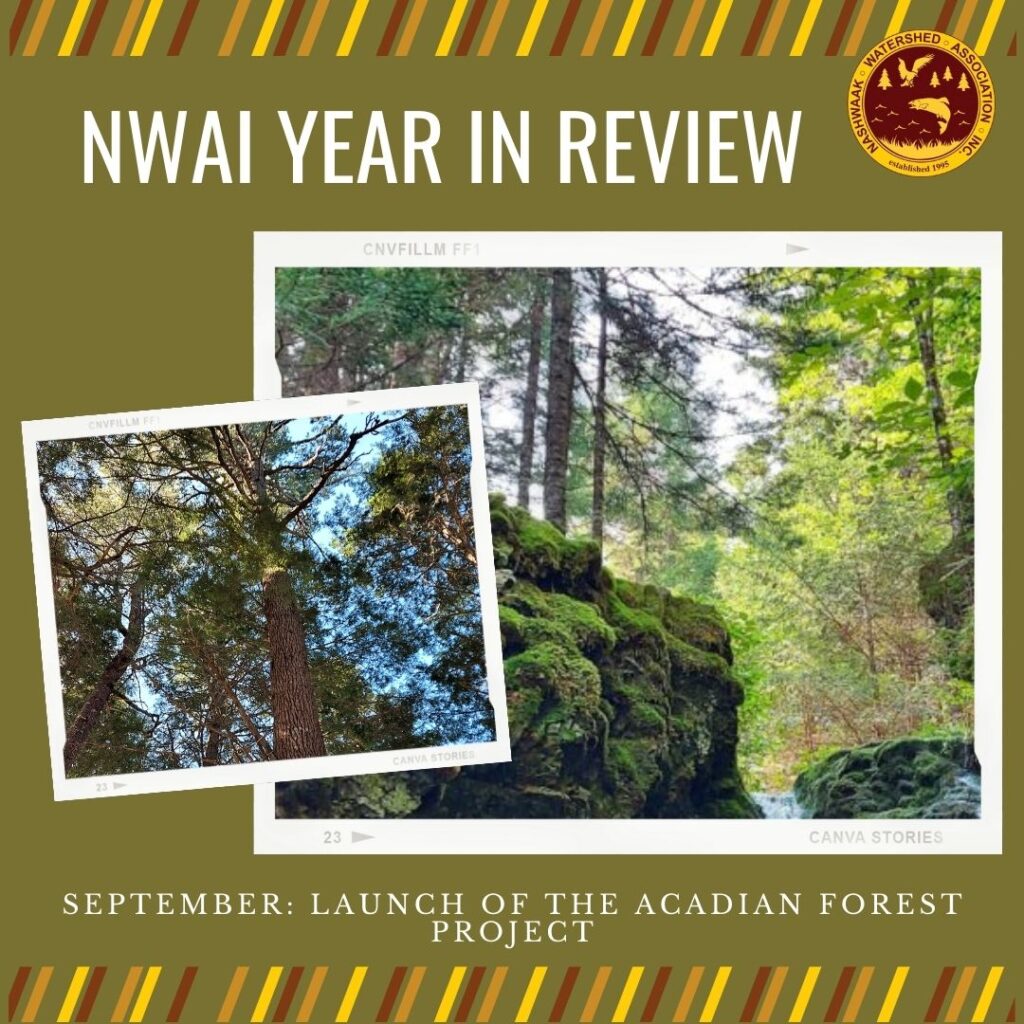 In September, we launched the Acadian (Wabanaki) Forest Project. Through this project, landowners within the watershed can be visited by a Registered Professional Forester (RPF) to gain insight on how they can manage their land sustainably. For more information on this project, check out The Acadian Forest Project on our website.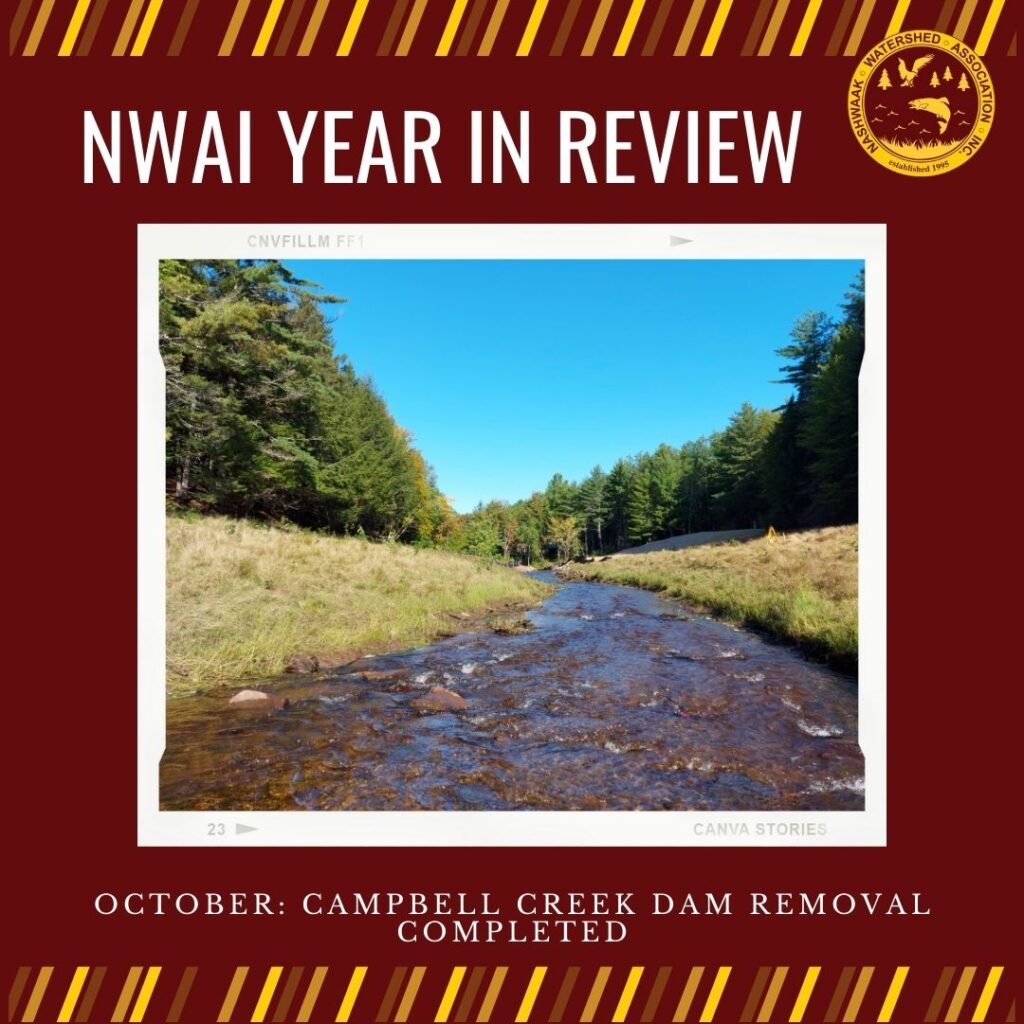 In October, we completed the removal of the Campbell Creek Dam, a project that was years in the making. Now that the dam has been removed, we will continue to restore and monitor this piece of land to ensure that it remains healthy! Thank you to the countless groups that brought this project to fruition. Our project partners included: the Maliseet Nation Conservation Council, Saint Mary's First Nation, Wolastoqey Nation New Brunswick, the City of Fredericton, the Atlantic Salmon Federation, Community Forests Canada, Colbr Consulting and Hilcon Engineering. Funding for this work was provided by the Department of Fisheries and Oceans, the Atlantic Salmon Conservation Foundation and WWF-Canada.
Finally, in November, we completed the tree planting phase of the Marysville Restoration Project. After working on this site for over 10 years, the last piece of land was planted in the fall. The conservation of this piece of land was made official in December, when we were granted a conservation easement for the site. The easement is now held by the NWAI in partnership with the City of Fredericton, and protects Marysville Flats in perpetuity.
Overall, 2021 has been an extremely successful year. Thank you to all of our funders and volunteers for contributing to our efforts – we could not have done it without you!